Cover Art for The Simpsons Seasons 6 - 10 DVDs
Surprisingly, they have released cover art for seasons 7 - 10 already. Season 6 will be released on August 16, season 7 is expected to be out around Christmas-time, seasons 8 (possibly season 9 too) next year, and season 10 in 2007 (or maybe 2008).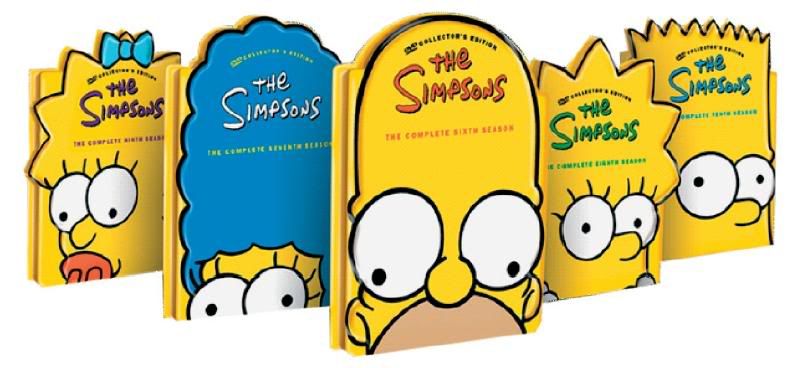 Homer, Marge, and Bart look great, but Maggie and Lisa don't look too good. But they will most likely be fixed before thier release.